Temple University's Arts and Culture Hub
The Center for the Performing and Cinematic Arts (CPCA) offers numerous undergraduate and graduate degrees and a collaboratively oriented community of award-winning faculty and professionals within the context of an urban major research university located in one of the most culturally vital cities in the U.S. 
Sharing the center's vision of growth and sustainability as a cultural leader in the 21st century, its donors and alumni serve as ambassadors to the mission and represent some of the most prolific and noted individuals in national and international cultural arenas. CPCA at Temple University serves its neighboring communities in addition to national and international audiences through more than 500 concerts, events, lectures and performances each year.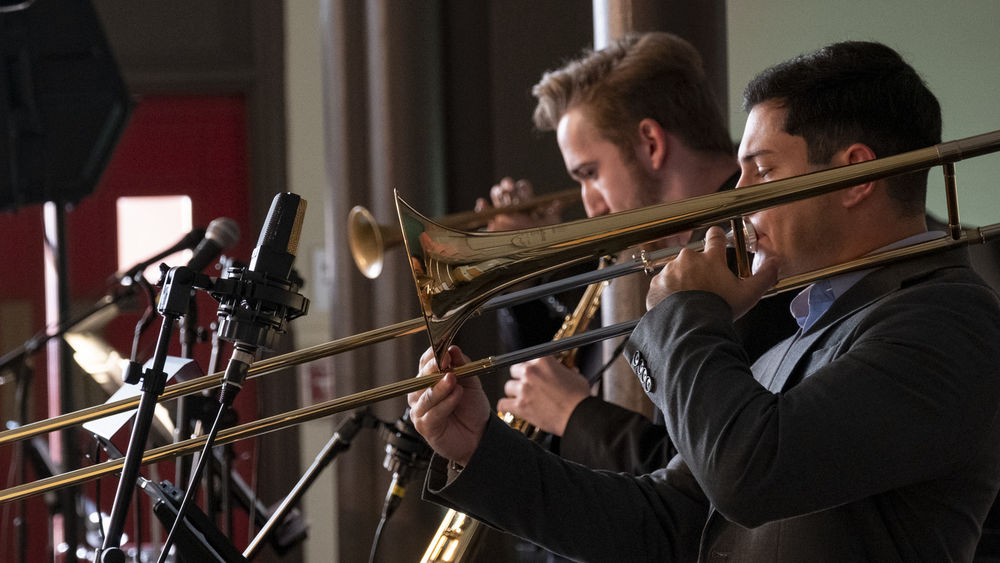 Photo credit: Joseph V. Labolito
Undergraduate Student Advisors
The advising team in the CPCA serves all undergraduate students in the Boyer College of Music and Dance and the School of Theater, Film and Media Arts. We have lead advisors in each area that specialize in helping you navigate your undergraduate curriculum. 
The advising team for music, dance, theater, film and media arts is in Mitten Hall, Suite 200 West. Our office follows the university schedule, meaning it is closed on the days the university is not open for business. 
Hours: Monday–Friday, 8:30 a.m.–5 p.m. 
Boyer College of Music and Dance
School of Theater, Film and Media Arts
Arts Courses Open to all Temple Students
Whether you need to fulfill an arts Gen Ed requirement or simply want to participate and express yourself artistically, the CPCA provides a wide range of courses.
Minors and Certificates
Certificate programs and minors allow students of any major to enroll in a specific set of courses and receive a record acknowledging the specialization on their transcript. Minors typically require 18–24 credits of study and certificates require 12 or more credit hours. The CPCA offers four minors and 25 certificate programs. 
View All Events
Center for the Performing and Cinematic Arts Calendar
The CPCA offers more than 1,400 events each year—most of which are free and all open to the public. From theater to film screening and concerts, the center offers something for everyone. 
Learn More About Temple Arts