Learn more at Temple's Undergraduate Admissions website
Visit Temple University
We offer many ways to discover all Temple University has to offer. You can register for an on-campus tour, take a virtual tour of Main Campus, attend an information session about your major of interest and much more. Visit us and see where you'll be learning and growing.
Apply
As Philadelphia's public research institution, Temple University provides opportunities for students to thrive, be bold and make meaningful change. Learn about the admissions process and apply today.
Find Your Program
Transformative Education
Browse academic programs across our 17 schools and colleges that prepare students for success and lifelong learning through real-world experiences.
Learn More
Diversity and Inclusivity
Learn more about the initiatives, programs, resources and services that help everyone feel empowered to find their place here.
Learn more
Strategic Plan
See how our strategic plan and priorities will lead us toward valuable changes in teaching and learning, research and innovation, and our communities.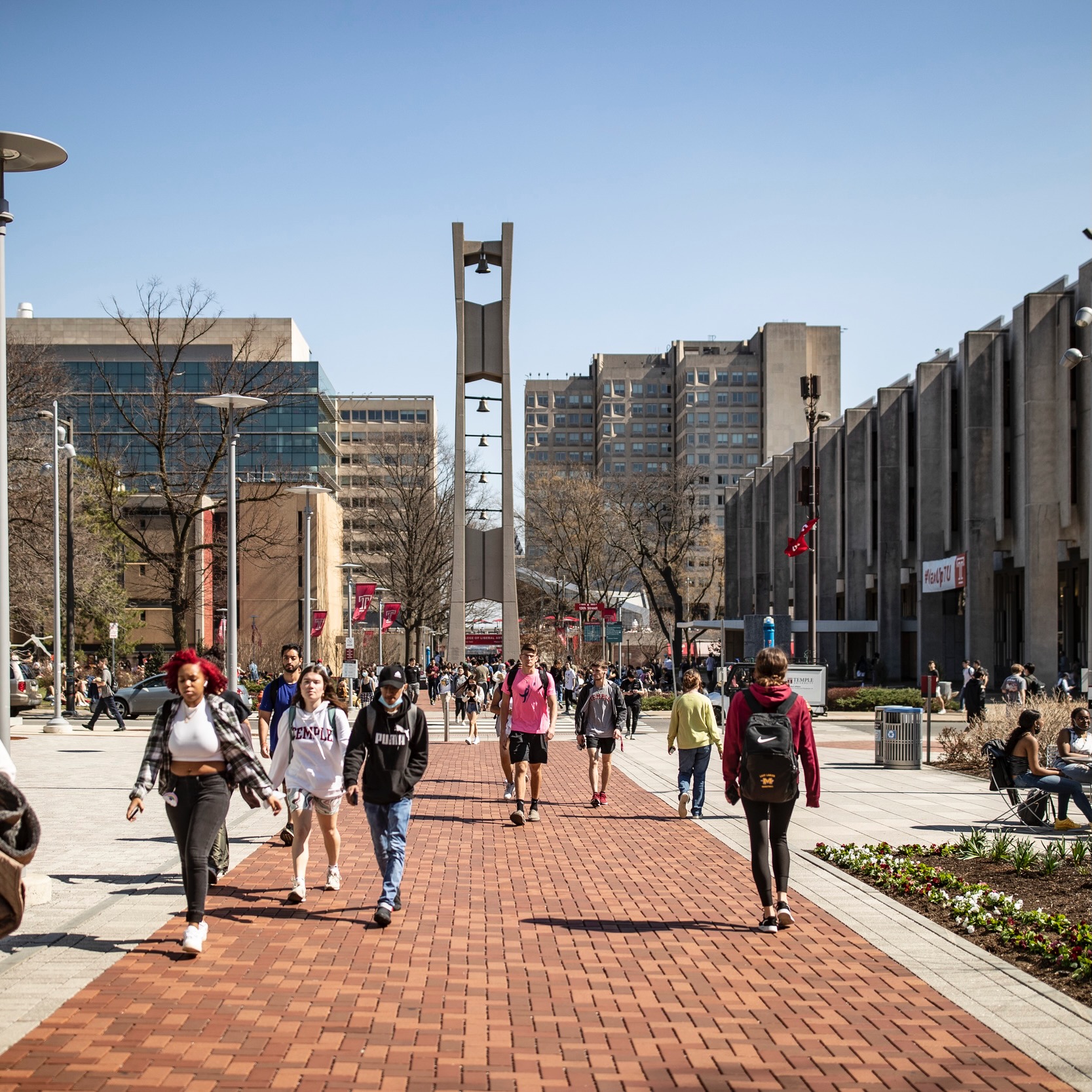 Student Spotlights
Hear from local students and discover how their experiences at Temple get them on the path to their future.
Meet Our Students
Temple's Impact
Meet members of the Temple community who are leading thoughtful and deliberate change, here and across the globe. Our students, alumni, faculty and staff know that perseverance and passion lead us to do great things so we can improve the lives of many and find answers to some of the world's biggest challenges.