Temple's first-ever Goldwater and Knight-Hennessy Scholar knows perseverance like few others.
In 2015, when he was a first-year student, Marcus Forst, CST '19, found himself in a sudden fight for his life after receiving a terrifying medical diagnosis. A cancerous tumor had grown between his heart and lungs. With three years of intense treatment in front of him, and his undergraduate degree to complete, Forst was determined to persevere—and find the silver lining.
A newfound passion
As part of an academic scholarship from Temple, the physics major and Honors student had earned a $4,000 research grant. Forst decided to use it by studying special magnets that may prove useful when designing new electronic circuits.
It introduced him to a new love: research. "I had to do research from my house," Forst said. "But it turned out to be super fun and actually a pretty great escape from the less positive day-to-day."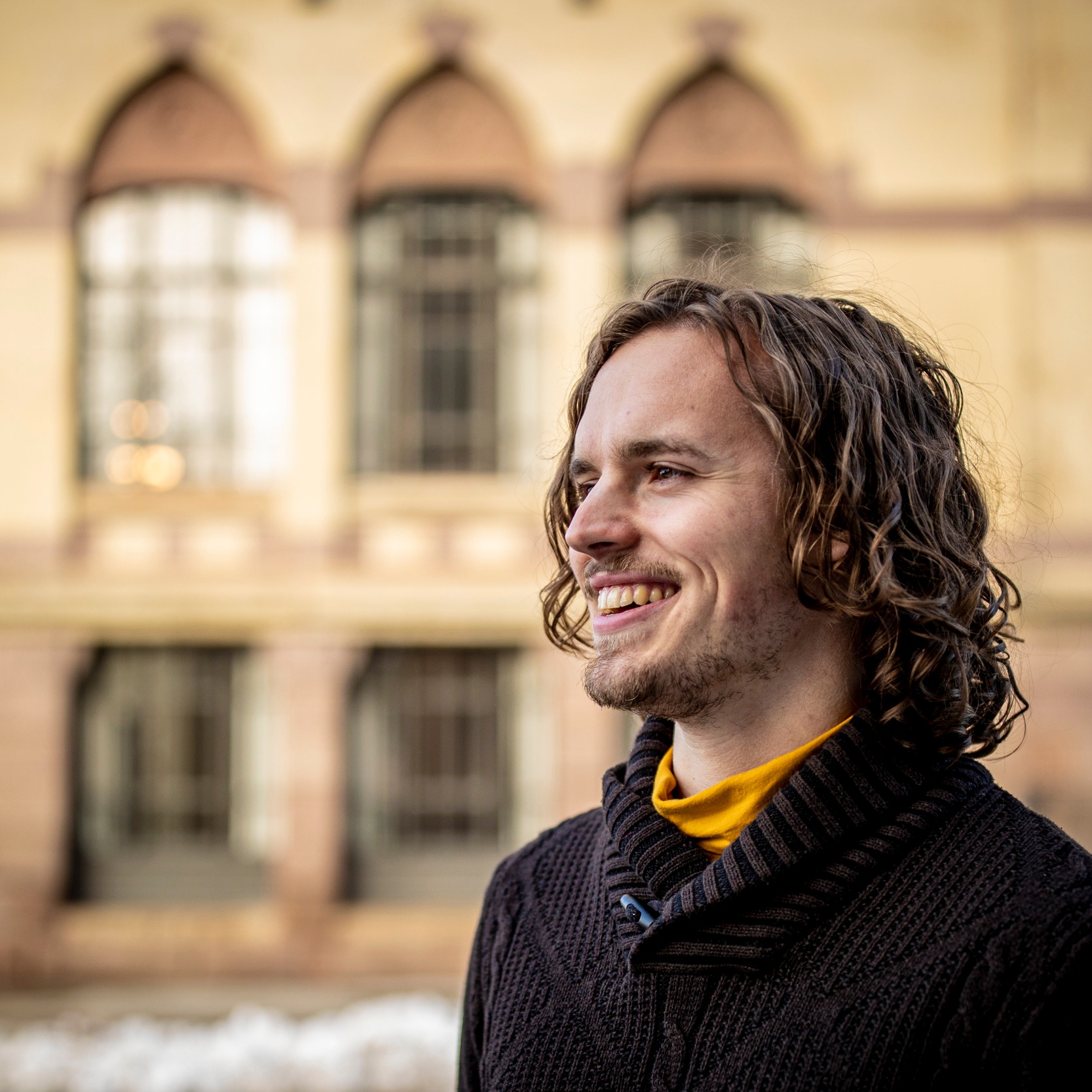 Marcus Forst '19
College of Science and Technology
"I've never felt so proud to be from Temple. I realized, while meeting all of these finalists that being from Temple gave me a special perspective. Being the first Knight-Hennessy Scholar from Temple is something I'll feel proud of for the rest of my life."
Next came the accolades
During his junior year, Forst became the first Temple student to win a prestigious Goldwater Scholarship. The national honor enabled him to study abroad in Erlangen, Germany, where he researched computational physics and picked up programming skills.
As a senior, Forst was named a Knight-Hennessy Scholar, an international scientific fellowship similar to a Rhodes or Fulbright scholarship. The award came with three years of no-strings-attached funding, enabling him to engage in scientific research of his choosing at Stanford while also obtaining a PhD in applied physics.
From beating cancer to conducting critical COVID-19 research 
After arriving at Stanford, he continued his study of cutting-edge materials, but once COVID-19 swept across the country, Forst shifted his focus. He joined up with the Chan Zuckerberg Initiative, Berkeley and the University of California San Francisco to study solutions for the pandemic.
Forst led the assemblage of a specialized microscope to study human antibodies, ultimately helping to advance scientific understanding of humans' immune response to the virus.
Now, regularly encountering some of the greatest scientific minds from around the world, Forst said he's proud to represent Temple.
"My whole life I felt I had been missing something because I was excluded from this club of elite universities," Forst said. "But now I realize that Temple has given me experiences and perspectives that I would not have gotten anywhere else."
Temple's 30 Under 30
The 30 Under 30 awards program recognizes trailblazing young alumni who are disrupting the status quo to make a better tomorrow for all of us. We seek to identify and highlight outstanding Owls who are trendsetters, problem-solvers and innovators, including Marcus Forst.
Meet the Awardees
Temple Changemakers
Get to know more of Temple's 30 Under 30 award recipients. Each year, Temple honors the achievements of 30 alumni under the age of 30 who are changing the world through the force of their will and the clarity of their vision.
Research at Temple
As a large, public research university, exploration and discovery of new information is embedded into all disciplines. Research takes many forms, all of which Temple students can experience through coursework, mentorships with professors or independent projects.
View Main Page
Learn About Our Impact
Read more stories about the work we do and see how far we can go.