Through dedication and perseverance, Temple researchers are closer to finding a cure for HIV.
Recently, researchers at Temple University successfully removed viral DNA from primates, a crucial step that might lead to a cure for HIV. 
A team led by Kamel Khalili, Laura H. Carnell Professor and chair, Department of Neuroscience, and Tricia Burdo, associate professor of neuroscience in the Lewis Katz School of Medicine at Temple, has used CRISPR-Cas9 gene editing—more commonly known as CRISPR—to eliminate simian immunodeficiency virus (SIV), the primate equivalent of HIV, from a large animal model. This is the first experiment of its kind. The report was published online on Nov. 27, 2020, in the journal Nature Communications.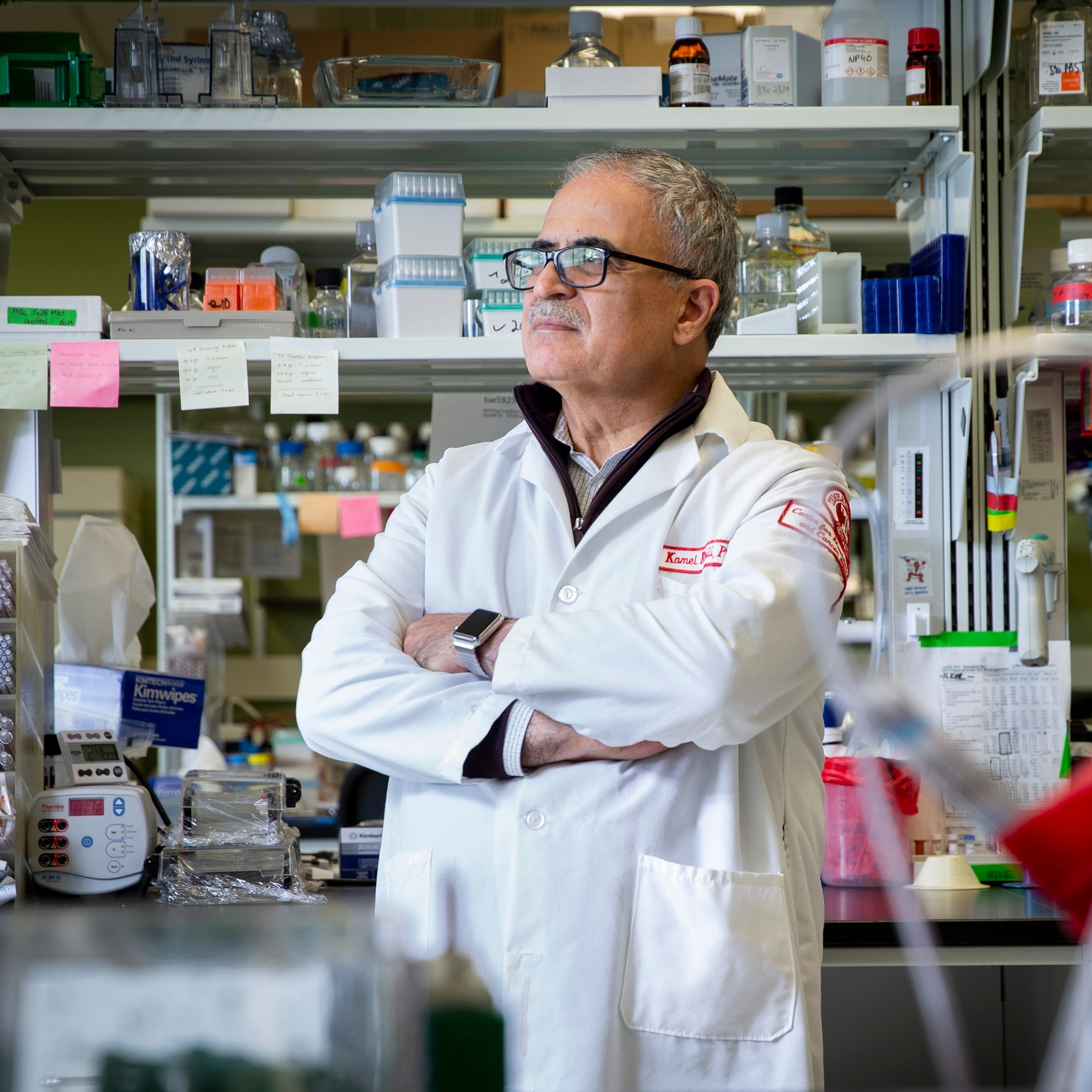 Kamel Khalili
Laura H. Carnell Professor and Chair, Department of Neuroscience, Lewis Katz School of Medicine
"I would like to see that we can cure HIV right over here on North Broad Street."
Finding alternative treatments
HIV, which affects approximately 36 million people globally, attacks the body's cells, replicating itself and integrating into the host's genome, becoming part of the fabric of their DNA. 
Scientists worldwide are exploring two different means of finding a cure. The first involves identifying infected cells and eliminating them. The second—the path that Temple is following—involves targeting infected cells and removing viral DNA. 
Khalili—an expert in gene editing—and Burdo—who specializes in the nonhuman primate model of HIV—aren't altering human genes. CRISPR technology allows Khalili, Burdo and their team to excise viral DNA from the host's genome without any interference with the host's gene functions.
The most common and current HIV treatment is antiretroviral therapy, which suppresses the virus, but doesn't eliminate it from a person's DNA. Khalili and Burdo address this by removing the infected part of the DNA.
"What happens is that our technology cuts out the viral DNA and removes it," Burdo said. "Your body will then end join the DNA back together and repair it."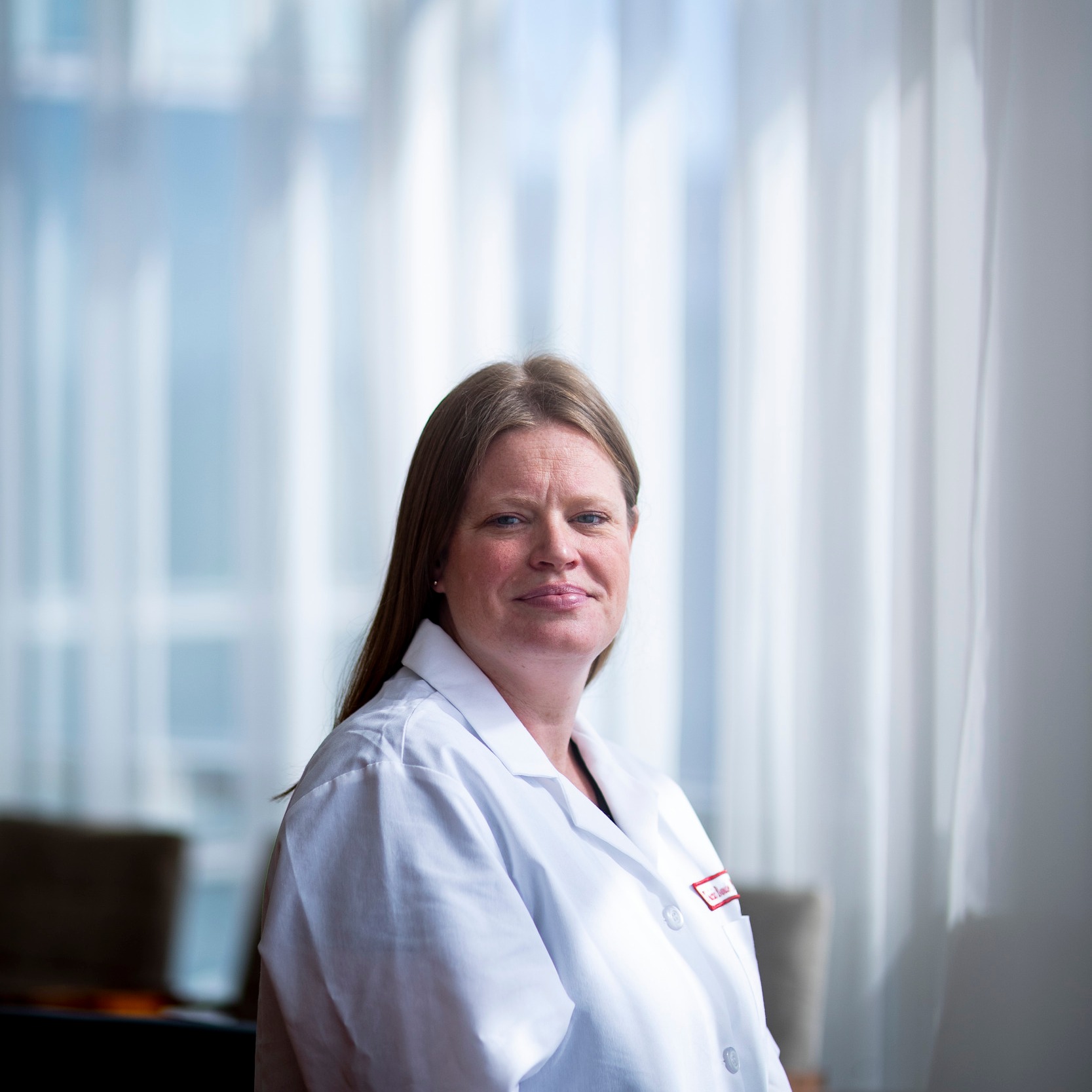 Tricia Burdo
Associate Professor of Neuroscience, Lewis Katz School of Medicine
"Our technology will hopefully give the ability for people to be HIV free."
Making a cure accessible
Ultimately, the team's goal is to develop a more simple treatment designed specifically for global accessibility. They anticipate that a treatment based on their research would work differently: a single infusion that people could get at a clinic or receive bedside. 
And it's important for it to be accessible because it could change so many lives. In many countries, there is still a stigma attached to HIV and to the people who are infected with it. Khalili's group's goal is to offer free treatments to those who need it. 
Scientists have been working toward a cure for HIV for four decades. The Temple team is thrilled to make a breakthrough that brings the world so much closer to it.
Read More
CRISPR Technology
CRISPR gene editing allows scientists to precisely cut and alter strands of DNA. Learn more about how the team used CRISPR technology in their research.
How did Temple researchers get to where we are today?
Breakthrough discoveries happen over time, with researchers committing hours of work over many years to understand how CRISPR technology could eliminate HIV from our DNA. See the phases that comprise research at Temple and learn more about how Khalili, Burdo and their team got to where they are today, and where they hope to go.
The Phases of Temple's HIV Research
View Main Page
Learn About Our Impact
Read more stories about the work we do and see how far we can go.