Professors and student organizations inspired this Temple graduate to help her community break barriers in the business world.
In just a few years, Loymi Peralta Cruz, FOX '22, went from not speaking the English language to receiving a business degree and starting a career in tech. Since graduation, she's committed to helping members of the Latinx community follow in her footsteps.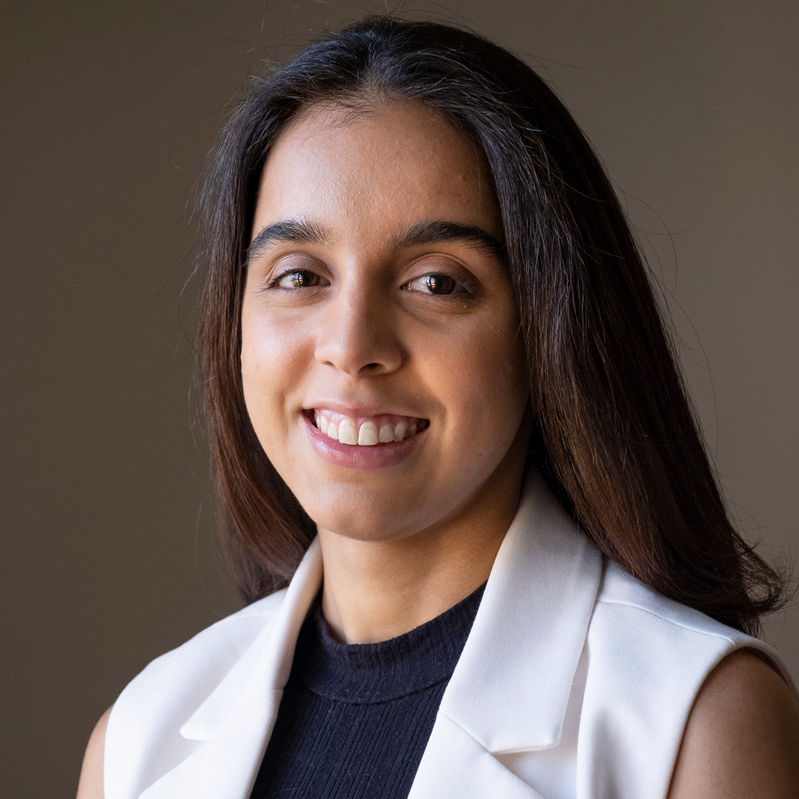 Loymi Peralta Cruz, '22
Technology Architect Analyst, Accenture
"I found people like me there, people from other countries and other transfer students. It was a big factor in helping me find a sense of community."
Setting in Motion
In 2014, Peralta Cruz moved with her family from Puerto Plata, a small city in the Dominican Republic, to Cheltenham, Pennsylvania, a suburb outside of Philadelphia. She was 18 and didn't know a word of English—but she was determined to make a name for herself.  
After starting English classes at Montgomery County Community College, she learned the college has a transfer partnership with Temple's Fox School of Business and set her sights on attending. "I come from a family that owns businesses, my father owns corner stores in the Philadelphia area," Cruz said. "So, understanding how business works has always been a big part of my day-to-day life growing up." 
Peralta Cruz earned her associates degree and transferred to Temple in 2019 as a commuting student. Though the transition was "overwhelming," she quickly connected with professors and student organizations that helped her find her footing. 
Firing on All Cylinders
Classes like Business Communication and Risk Management exposed her to different sides of business education, and networking and professional workshops strengthened her confidence and business acumen. She joined Temple's chapter of the Association of Latino Professionals For America (ALPFA), which had a positive impact on her career readiness as well.  In just two years, she graduated with a bachelor's degree. 
"Something that really stood out for me at Fox is that the faculty understands that students might be working, and there is a lot of flexibility within the class schedule," Cruz said. "That was really helpful for me because I was always working!" 
One of Cruz's revelations at Fox was understanding that harnessing a variety of technology can help businesses run more efficiently. She's been able to apply that knowledge at her first job as a technology architect analyst at Accenture, an IT firm in Philadelphia. She's part of a team that delivers technology innovation to clients, like transferring large amounts of physical data to the cloud. She enjoys the work and the perspective it provides on just how connected businesses are to the functions of society. 
Giving Back
She's also deeply involved with the Philadelphia ALPFA chapter and counts its president, Elvita Quiñones, a former advisor at Fox, as one of her most supportive mentors. Cruz is now part of the executive board and says that it is important for her to give back by helping younger women, Latinx people and others from underrepresented communities make connections in the business world. 
"If I can help one person, one younger Loymi, get through what I went through, I'm happy," she said. "I just want to be able to help others to achieve what I have achieved." 
View Main Page
Bold Actions, Big Futures
Read more stories about Owls making a difference in the world.
Building a Vibrant Educational Community
At Temple, we celebrate the diversity of our students, staff and faculty members and acknowledge that this is our strength that propels us forward. Our educational model supports a holistic approach to stimulating social change and fostering inclusion within our campus, our community and our city. 
Temple's 30 Under 30
Our annual awards program recognizes trailblazing young alumni under the age of 30 who are disrupting the status quo to make a better tomorrow for all of us. We spotlight outstanding Owls who are trendsetters, problem-solvers and innovators, including Loymi Peralta Cruz.