Postdoctoral Fellows Office
Welcome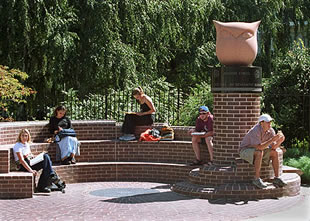 Policy 02.54.11: Postdoctoral Fellows ensures that all postdoctoral fellows across the University are treated consistently, and that their appointment/reappointment is efficient and effective.
Temple University is proud to have membership in the National Postdoctoral Association.
Salary Schedule for Postdoctoral Fellows at Temple University
YEARS OF
EXPERIENCE *

ANNUAL SALARY
2012-2013 **

ANNUAL SALARY
2013-2014 ***

0
$40,370
$40,370
1
$41,364
$41,364
2
$44,340
$44,340
3
$46,092
$46,092
4
$47,820
$47,820
5
$49,884
$49,884
6
$51,582
$51,582
7+
$54,180
$54,180
* Years of experience are counted as the number of years from completion of one's final degree. For example, if an individual has earned an M.D. and then a Ph.D., the years of experience will be counted from the completion of the Ph.D.; however, if one has only completed an M.D., the years of experience are counted from the completion of that degree. Please note that research experience is counted by years regardless of where that experience was gained; that is, one cannot distinguish between one year, for example, in China and one year in the United States.
** Effective July 1, 2012. Stipend levels for FY2012 increased approximately 2% across the board over FY2011 levels, as announced by the National Institutes of Health (NIH) for the Ruth L. Kirschstein National Research Service Awards (NRSA). For greater detail, view NIH's 2012 web announcement.
*** Funding levels will remain flat with the advent of FY2013 on July 1, 2013.