Academic Programs / Business & Management


Business Management
Contact the department in which you would like to concentrate.
The business management curriculum is designed for students who wish to follow a broad and general curriculum. The program allows students to select a specific concentration with a minimum of three courses selected from a menu provided by the department. Concentrations are available in: Economics, Employment Benefits, Healthcare Management, Legal Studies, Marketing, and Property Liability.
Students are encouraged to join the student professional organization for the majors represented by their concentration. Please contact the College Council President at 215-204-6660 at the Main Campus or 215-283-1674 at the Ambler Campus for a list of these organizations.
SUMMARY OF REQUIREMENTS
Business Management students must attain a 2.3 GPA in the major and a 2.3 cumulative GPA in order to graduate. Students in this major cannot complete a second major in the Fox School of Business and Management.
(Note: The University is reviewing all school and college, major, and GPA requirements above 2.0. Please refer to the electronic Bulletin for up-to-date information.)
Requirements of Business Management/Economics Major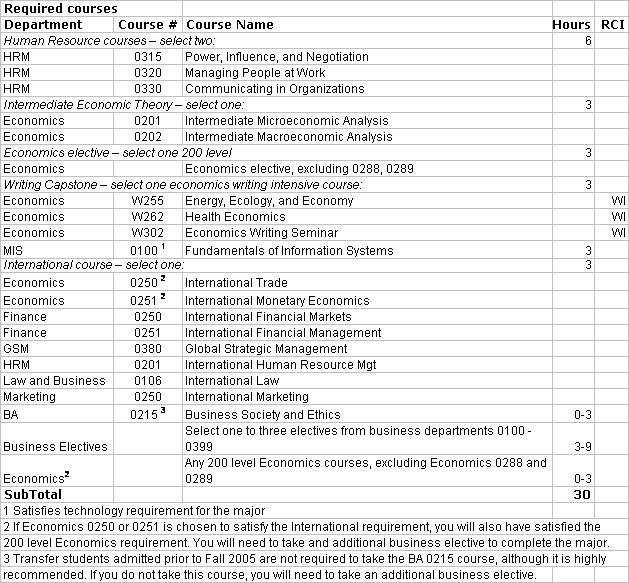 Requirements of Business Management/Employment Benefits Major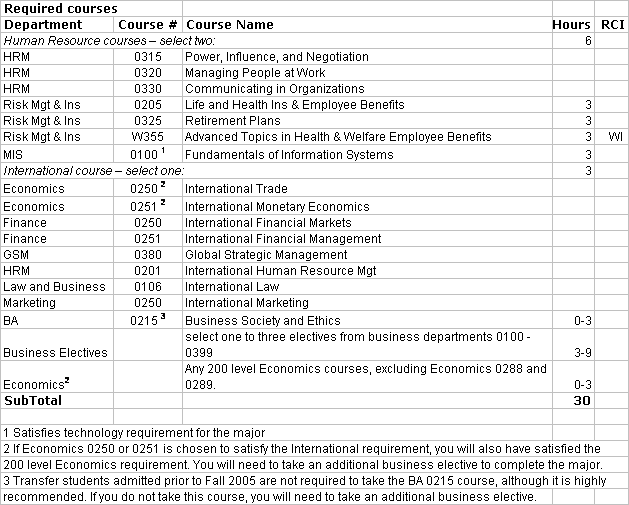 Requirements of Business Management/Healthcare Management
Requirements of Business Management/Legal Studies Major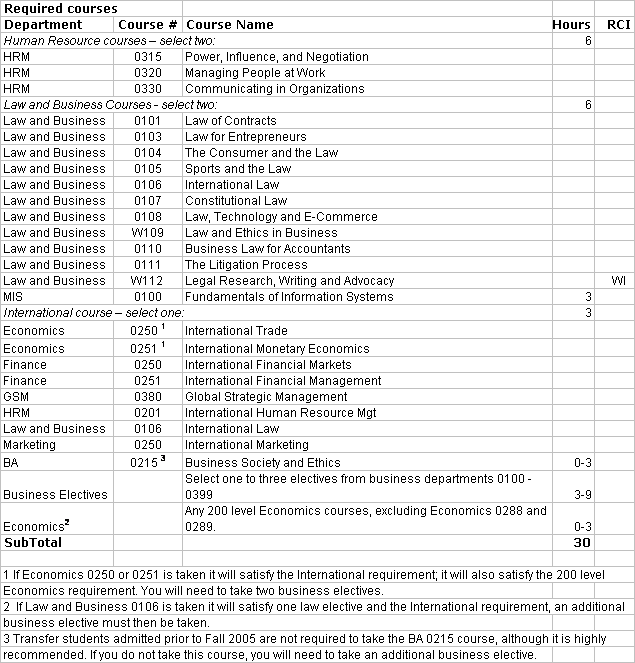 Requirements of Business Management/Marketing Major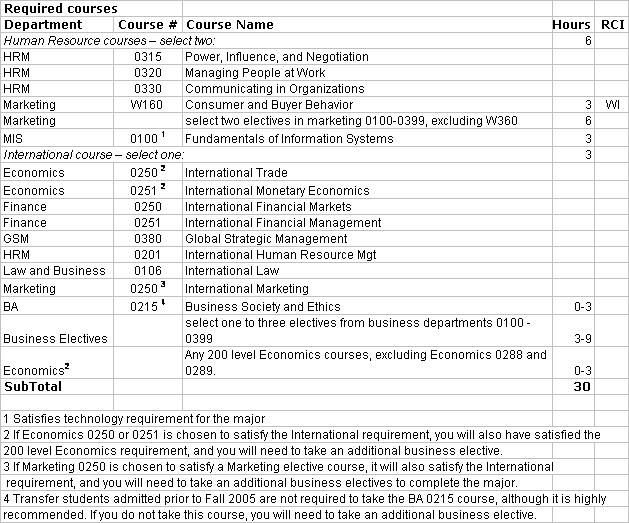 Requirements of Business Management/Property Liability Major