Academic Programs / Liberal Arts


WOMEN'S STUDIES
Patricia Melzer, Director
816 Anderson Hall
215-204-6953
pmelzer@temple.edu
http://www.temple.edu/womenstu
At the core of Women's Studies is an examination of the social, historical, and cultural roots of gender identity, gender equality, and inequality.
Major Requirements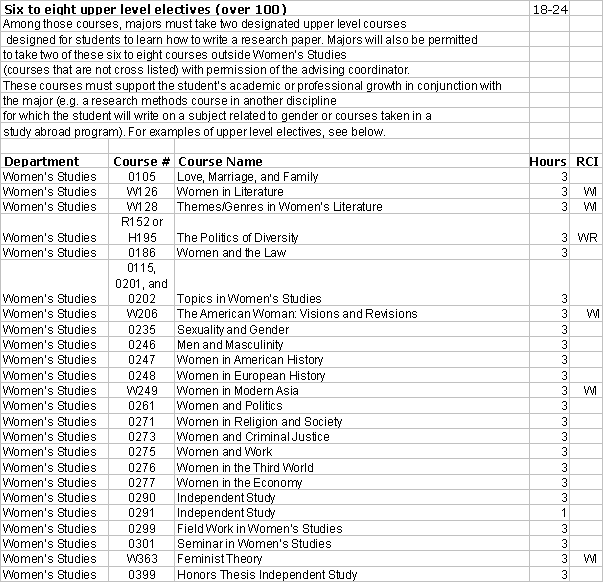 Minor Requirements

Six electives in Women's Studies. At least three of these six are at the upper level (above 100). See major requirements for examples.
Certificate in Women's Studies

Distinction in Major
Women's Studies students may graduate with a distinction in the major if they have a GPA of 3.5 or better in the major, a cumulative GPA of 3.0 or better, and successfully complete an honors thesis (minimum three credits) under the supervision of a faculty member from Women's Studies.